Boab Engineering Services Limited is a blue chip engineering services consortium, incorporated under the companies and allied matters act of 1968. It was set up with the aim of providing integrated and customer oriented services to the Oil and Gas Industry, Petrochemical, Telecommunication, Power, Manufacturing, Federal and State Government Parastatals, the Public Sector as well as other sectors of the Nigerian economy.
Our key focus is geared towards making meaningful contributions to the developmental progress in Nigeria.
Boab Engineering Services Ltd was founded based upon a simple business philosophy:
Identify, qualify and represent only the best of breed vendors within the energy industry and other sections of interest.
Earn the trust of your customers through exceptional service and a steadfast commitment to excellence.
Bring forward thinking companies and innovative vendors together through a common form.
BESL then serves as the central hub for this business activity so that all parties benefit from working with the best of the best. As a global solutions provider, we subscribe to the quality factor.
Scope of Business Activities
We work in close collaboration with our clients from Project
Conception to Completion offering world class solutions to
their needs. BESL has restructured its operations into
strategic business units to further improve service deliver
thereby meeting clients` high standards for sustainable
quality and confidence.
PROJECT DEVELOPMENT, ENGINEERING, CONSTRUCTION AND MAINTENANCE:
We carry out the identification of viable projects in Petroleum
Facilities, Chemical Plants, Natural Gas Installations, Public
& Private Utilities, Defense Installations, Production Sites,
and Flammable Storage Units.
Within this scope, BESL identifies projects, undertakes
studies with due diligence, and arranges financing through
equity and loans from reputable financial institutions involving the participation of credible corporate and individual investors.
Part of such packages includes BESL taking up investment
interest as well as management or supervisory roles in such
projects to underscores its confidence in whatever
proposals/projects it promotes and offers to the investing
public.
BESL is constantly improving its capabilities in various fields of engineering which includes amongst others; Project Engineering ,Project Quality Management Services, Electrical Engineering, Pipeline and Facilities Engineering, Marine Engineering, Maintenance of Onshore and Offshore Oil Field Facilities.
PROCUREMENT AND SUPPORT SERVICES
Compressors, Pumps, Valves, Flanges and Pipeline Inspection Equipment
Earth Grounding and Cathodic Protection equipment
Generators ,Power and distribution transformers, process control and instrumentation equipment and systems, sub-stations and transmission equipment Fire and safety equipment – Extinguishers, safety boots, helmets, gloves, respiratory covers and coverall.
Lightning Eliminators: Dissipation Array System (LEC-DAS) equipment Field Aviation
Communication and Navigational Systems Drag Reducing Agents (DRA) for Pipelines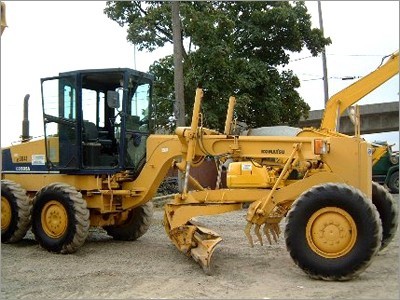 In carrying out our corporate responsibilities, BESL retains the services of competent professionals and associates with requisite proficiency in their skills acquired through academic and professional training and more importantly, from extensive involvement in the energy and allied industries. The expertise of our professionals cuts across multiple disciplines such as Engineering, Industrial Entrepreneurship, Economics, Financial Management and Business Administration.
To maintain and enhance the quality of its technical personnel and services, BESL has the capacity to develop joint technical partnership arrangements with a number of internationally recognized companies with capacity for the supply of materials and execution of major engineering projects involving;
Basic Detailed Engineering Design
Supply of Equipment and Materials
Civil Construction Work Sites, Site Supervision and Inspection
One of the top 10 U.S. commercial builders Training Assistance on Equipment and Plant Operation
Our company has come a long way in terms of success due to management's strict compliance to the policy of quality, teamwork, hard-work and prompt execution of services, with high regard for safety of its personnel and other third party involved and those affected by our operation.
17B Little Road Off Montgomery Road Sabo, Yaba Lagos, Nigeria.
+234(0)-703 197 0127, +234(0)-803 308 6659
contact@boabengineering.com